July 13, 2022
The current heatwave is threatening rare and protected species which live in rivers, an ecologist has said.
Dr Jonah Tosney from the Norfolk Rivers Trust said higher water temperatures and low river levels can harm things like the bullhead fish and crayfish.
Dr Tosney said: "The warmer the water gets the less oxygen it can hold so that's a huge threat to them."
Both the bullhead and white-clawed crayfish are on the International Union for Conservation of Nature (IUCN) red list of threatened species.
Temperatures in the UK are expected to peak on Tuesday, with highs of 36C (96.8F) forecast.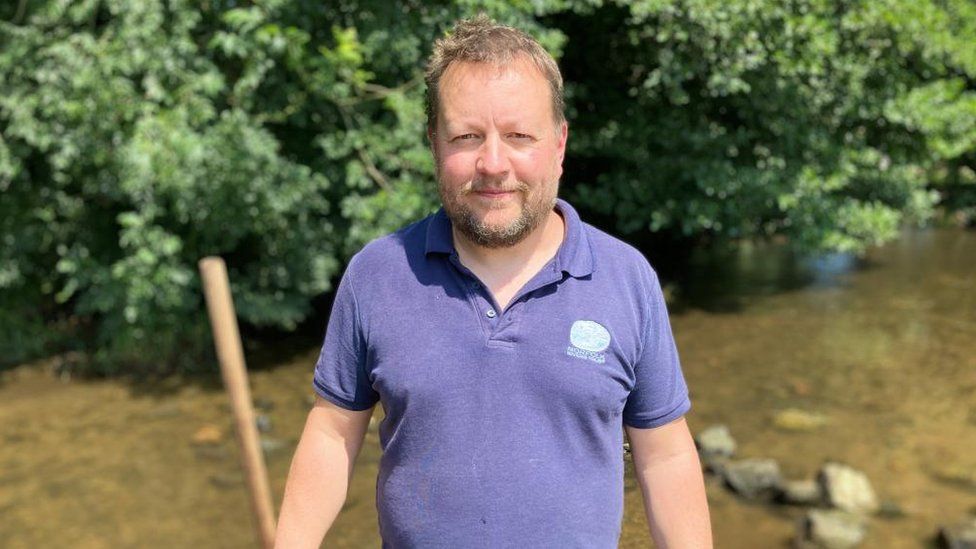 Dr Tosney said: "The actual water temperature can be a threat, once that gets about 20C all these species that are evolved to live in cool streams – that's a real danger to their life.
"The other thing that's going on is the less water we've got, the more the concentration of pollutants build up.
"The water evaporates off and that's just leaving everything behind it."
Heatwaves are becoming more likely and more extreme because of climate change.
The world has already warmed by about 1.1C (33.9F) since the latter half of the 18th Century, and experts predict that temperatures will keep rising unless governments make steep cuts to emissions.