Fri 15 Jun 2018 07.00 BST
The booming market for products for 'urban skin' reflects anxieties about the health impacts of living in cities – but is it all just a marketing gimmick?
Fiona Westerhout talks about her skin as though she is giving directions in a familiar neighbourhood: oily around the T-zone, dry cheeks, sensitive with the occasional breakout.
Westerhout, 29, had just started blogging about skincare when she and her partner moved from Perth in Western Australia to Shanghai in May 2016. There she found a new cause for skincare concern: pollution.
"You notice the grey dust in the street, you see pollution in the air," she says. "You can't help but think, 'What is this doing to my skin? Surely it can't be good.'"
Westerhout was not alone in her anxiety, and the cosmetics industry has been quick to respond. Dior, Clarins, Ren, Kiehl's, Lancôme, Clinique and other mid-to upmarket brands all offer products claiming to protect against the effects of pollution and the "urban environment". Now Nivea's low-cost Urban Skin range – "specially formulated to counteract the effects of urban life, so you can get out there and Face the City" – signals their arrival in the mainstream.
"Two years ago, it was so hard to find anti-pollution products; now they're everywhere," says Westerhout. "All the mainstream brands have them. It's just kind of snowballed."
The demand for "defence" or "shields" for "city skin" reflects growing awareness and concern about the impacts of pollution. Toxic air has been linked to premature ageing and worsening skin conditions such as eczema and hives. Fine particulate matter known as PM2.5 is many times smaller than the pores through which skin breathes, causing inflammation that accelerates the development of age spots and wrinkles.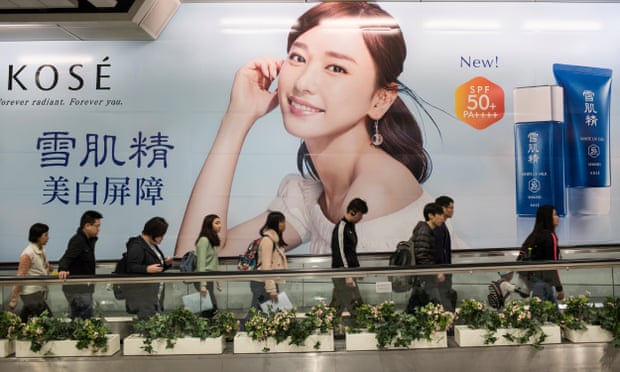 But can slathering your face in a cream – or, in one case, spritzing it with a "fine mist" that works out at about 40p per millilitre – do anything about it? Or is the beauty industry simply capitalising on a new set of insecurities?
Westerhout says it's both. While in Shanghai, where at 45 micrograms per cubic metre the average density of PM2.5 is well above the World Health Organization's recommended standard, she prioritised products with antioxidants such as vitamin A and vitamin C, commonly found in skincare advertised as being "brightening" or anti-ageing.
But few of those she used were marketed at city dwellers, suggesting there is some protection to be had simply by following a normal skincare regime – whether specifically labelled products are more effective is open for debate. "It is partially marketing, but the ingredients they use are fantastic – you can't deny that they work," Westerhout says from Sydney, where she now lives.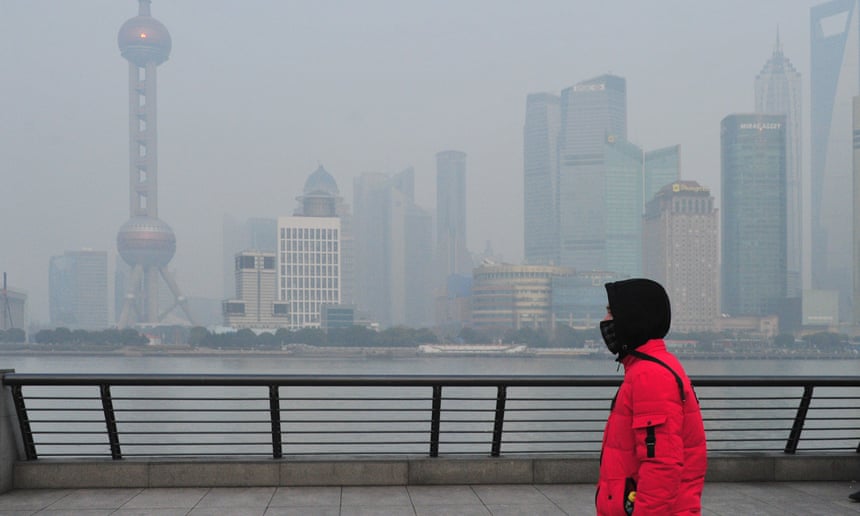 As one of the world's biggest skincare markets and home to some of its most polluted cities, it makes sense that Asia is leading the way. According to the market intelligence company Mintel, anti-pollution product launches in the Asia-Pacific region increased by 40% from 2011 to 2013 and the market continues to grow, albeit more slowly.
Where Asia has led in beauty trends, as seen with sheet masks and jade rollers, the west has followed. The emerging market in the UK for anti-pollution products from so-called prestige skincare brands was valued at £3.1m by market researchers at NPD Group last year. There are even moves being made in the direction of anti-pollution haircare.
If demand continues to grow as air becomes more toxic, it is easy to imagine anti-pollution products becoming as ubiquitous as sun protection, with SPF now considered a daily must even by people who are not invested in skincare. (SPF only blocks UVB rays, which cause sunburn; a separate star rating on sunscreens measures protection against UVA rays, which penetrate deep into the skin's thickest layer.)
A comparable "pollution protection factor" standard or measure does not yet exist, though the French cosmetics research company Syntivia, at least, is working to develop one.
But more important than protecting against pollution specifically is using suitable products for your skin type, says Dr Sweta Rai of the British Association of Dermatologists, whether that be dry, oily, or taking into account special concerns such as eczema. "You can effectively keep the effects of pollution at bay by keeping the skin in good nick, meaning that it is well moisturised in order to maintain an intact and functional skin barrier," she says. Rai added that whilst antioxidants applied topically or ingested in our diets have been shown to have an effect in maintaining healthy skin – and thereby preventing the detrimental effects of pollution – so has a good diet, an active lifestyle, not smoking and enough sleep.
There is an obvious incentive for the industry to present yet another product as a necessity – and even to raise awareness of toxic air, as Shiseido did in Madrid in 2016 with a vast billboard claiming to remove greenhouse gases.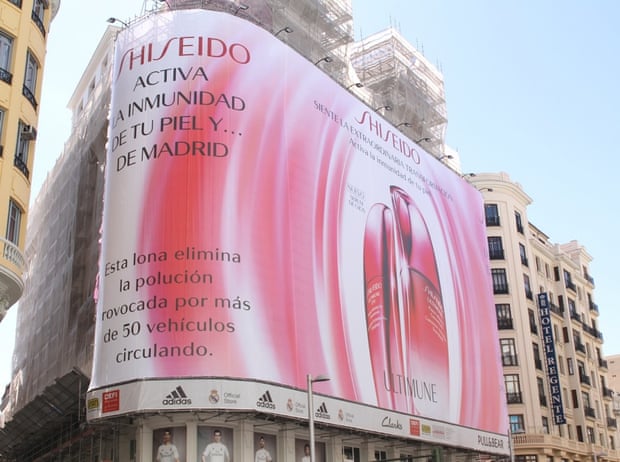 Caroline Hirons, a skincare expert whose no-nonsense product reviews have attracted a sizeable following on social media, is sceptical. "I'm always the last to jump on a bandwagon," she says. "At a certain point it becomes another marketing gimmick – just something else you have to buy."
If you have a thorough cleansing routine and use sun protection and perhaps a basic vitamin C serum, you probably have no need for a specific anti-pollution routine, she says. "Most people have sturdy skin. The industry is very good at making people feel like they're missing out, or that they're putting themselves in danger. I don't think they are."
People especially worried about the impact of toxic air on their skin would do well to consider the relative harm of breathing it in, says Hirons.
PM2.5 particles lodge deep in the lung and blood tissue and are linked to increased risk of heart and lung diseases. With air pollution linked to 40,000 early deaths in the UK alone every year, a few more wrinkles can't help but seem trivial.
The issue is also not unique to large cities, as even smaller towns are falling short of WHO standards for PM2.5 pollution. Products designed for "city skin" are an attempt to appeal to affluent, health-conscious urbanites who are concerned about the potential impact of living in urban areas.
The demand for anti-pollution skincare doesn't reflect fear of ageing (that market flourishes independently); it reflects desire for control over the urban environment. As Jia Tolentino wrote in the New Yorker last year, for some, an elaborate cleansing routine functions as a coping mechanism: "I wonder if women my age are less afraid of looking older than we are of the possibility that there will be no functional world to look old in."
Whether or not it works, there is something soothing about a cream that promises to prepare you to "face the city" – providing a protective barrier between you and the metropolis. You may not be able to do anything about the cost of living, or the noise, or the air you breathe, but these products promise that you can at least do something about your skin.
Source: https://www.theguardian.com/cities/2018/jun/15/anti-pollution-skincare-can-a-cream-really-help-you-face-the-city