Photographs: Mário Macilau/WaterAid
Wed 24 Jan 2018 12.45 GMT
In the absence of basic sanitation, life in rural Mozambique during the dry season involves a relentless cycle of arduous journeys to collect water unfit for drinking. The struggle for survival, which affects young and old alike, puts those affected at risk of disease and leaves little time for anything else
Water is evaporating from the beautiful landscapes of Mozambique. There is too little to keep people alive, and the lack of it is forcing them from their homes, splitting up families and killing children. Photographer Mário Macilau travelled around his country, talking to people whose only supply of water is from filthy rivers that dry up quickly in the hotter months.
In northern Mozambique's Niassa province, only 21% of people have access to safe sanitation and just 42% have a clean water supply. Only half the area's boreholes and wells are operational, forcing women and children to spend a great deal of time walking to fetch water.
Eudicia lives in Muassi village. She and her friend Josefina miss school up to four times a week as they have to fetch water from the riverbed.
"Going to collect water is not fun. I'm not happy because it's too far. I'm not laughing because if I'm just laughing I won't reach home until night. There are snakes and dogs there," Eudicia says.
"We go in groups, because we're afraid to go alone. Carrying the water is too heavy; it is dirty and has a bad smell, like grass or old leaves … Even when we do have water to wash, the water is dirty, so if you wash you are not really clean. I feel shy when I am dirty or my clothes are not clean.
"I miss school every other day or so, to collect water. I don't feel good because I am absent from school."
In Mozambique, the statistics are stark: 14.8 million people have no clean water, and more than 21 million are without a safe place to go to the toilet. Women and children make long, exhausting journeys to collect dirty water for their families. A lack of private toilets in schools causes many girls to leave when they start menstruating. Health centres are overcrowded and have inadequate sanitation. All of this leads to disease outbreaks: seven of every 100 children die before turning five.
Eudicia's best friend is Josefina, 12 (left). "My favourite subject is Portuguese, and then social sciences. I want to be a teacher, because teachers can receive a good salary.
"I go to the river three times in a day," she says. She fetches water for her family every other day. And because the river is far away, it means she has to miss school. "I'm not feeling happy, I don't feel good about missing school.
"I have seven siblings, four girls and three boys. My best friend is Eudicia … We go to the river together. We have a game called namudóze. We make a circle on the ground and then throw a stone in the air. While the stone is in the air you have to move a small stone on the ground into the circle, then catch the stone that you threw on the way down. You keep going until you reach 12 stones in the circle. Sometimes Eudicia wins, sometimes I win.
"The water situation here is bad. Even at the river we are fighting with each other to get water. Someone can go and take water and another one can come back without any. They are fighting because everyone wants to be the first to take water, so they come and say I should take it first, and then someone else comes and says they should take it first, and they start fighting.
"Because of this water problem I am suffering a lot. See all these children here – there is only that one small hole for water, for everyone to drink and to bathe. So it's a big problem for us, and that's why people fight.
"When you bring water here, things will change. It will be good, many people will not suffer because of sickness any more."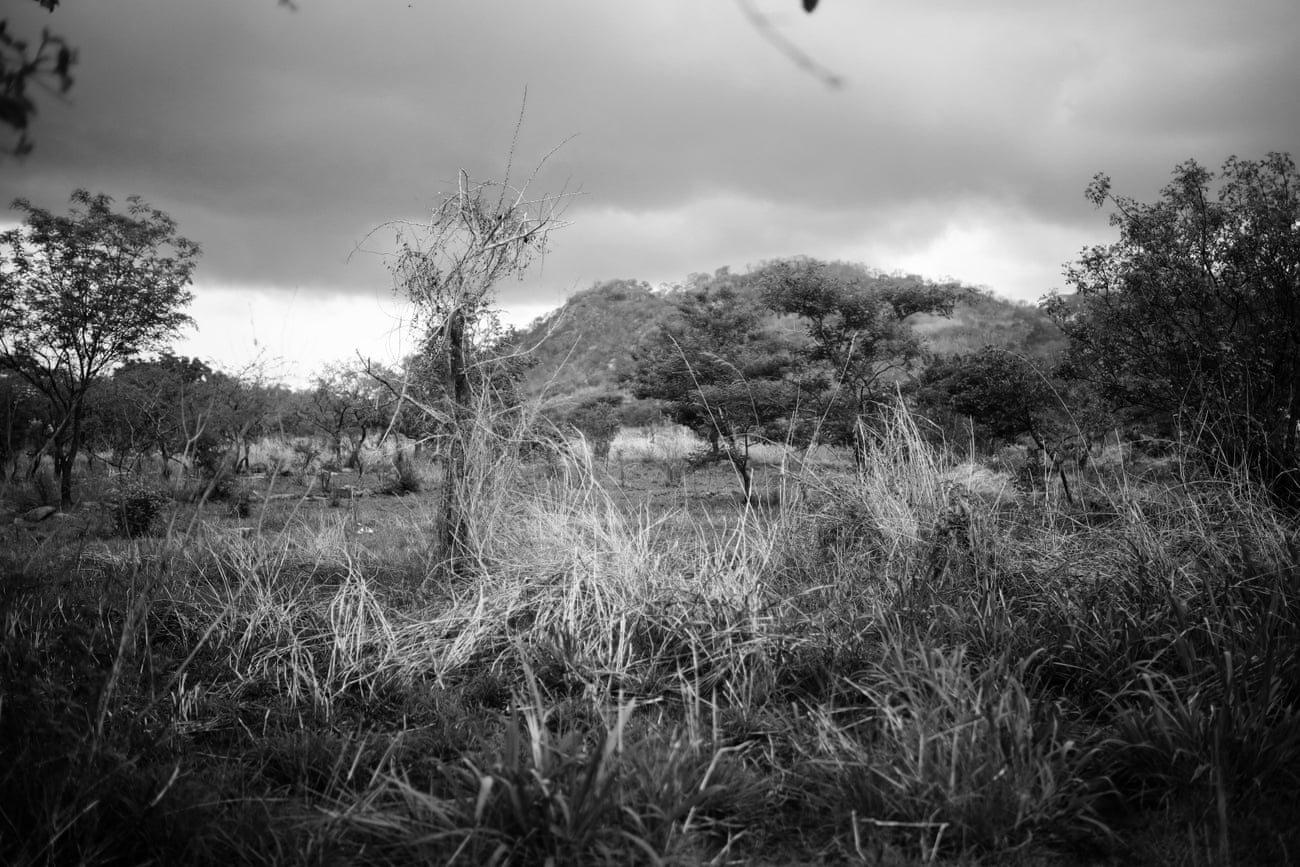 Source:https://www.theguardian.com/global-development/2018/jan/24/no-privacy-school-respite-mozambique-water-crisis