23rd May 2018
Severe monsoon thunderstorms have wreaked havoc through parts of southern and western Sri Lanka.
Several people have been killed and many forced to evacuate from low-lying areas where four main rivers threaten a further loss of life.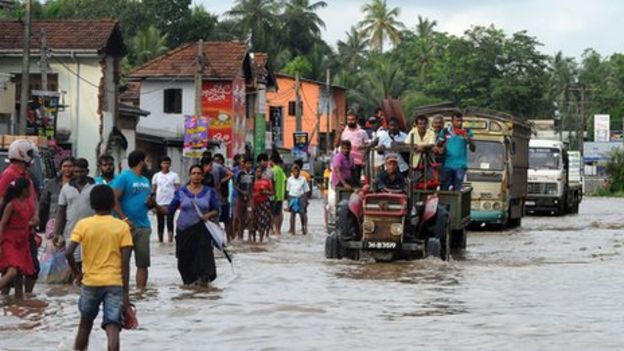 Crowds try to avoid flooded roads.
May is usually the wettest month of the year in this part of the Island and the beginning of a three month monsoon season that can bring in excess of 3000mm of rain.
It is thought that recent heavy showers have been enhanced by a weather phenomenon, the Madden Julien Oscillation; a cyclical eastward moving pulse of cloud and rain near the equator which has helped to super charge the normal May monsoon circulation.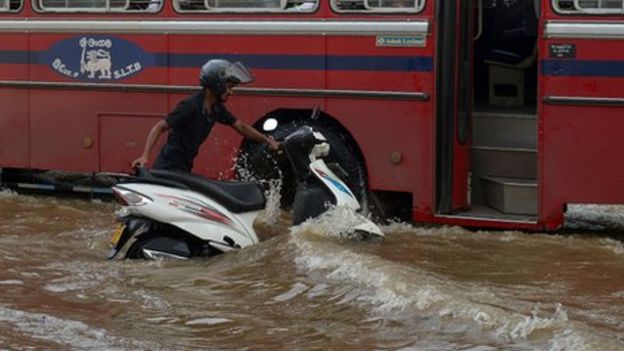 Motorcyclist pushes his bike along a flooded street.
In addition, the surrounding sea surface temperatures are currently above average which may well aid to strengthen this process.
The forecast for the rest of this week is heavy showers for western, northwest and southern provinces with weather warnings remaining in force.