05/04/2018
The National Trust is phasing out single-use plastics from its shops and cafés by 2022, as efforts to tackle the issue of plastic waste gather pace.
The charity, which looks after more than 500 historic properties, 775 miles of coastline and more than 600,000 acres of countryside, said it was committed to cutting down on waste. 
It has pledged to ensure all its shops are free of single-use plastics and remove all throwaway plastic bottles from its cafés by 2022.
By the end of this year, plastic bottles will have been swapped for glass containers in all sit-down cafés, the Trust said. 
It is also investigating the alternatives for single-use plastics in plant nurseries and garden sales areas at Trust properties.
Concern over single-use plastics, from drinks bottles to carrier bags and food wrappers, has risen in the wake of the BBC's Blue Planet II series, which highlighted the harm plastic waste causes to wildlife in the world's oceans. 
The National Trust, which has more than five million members and sites across England, Wales and Northern Ireland, said it had already taken a number of steps to reduce the impact of plastics at its properties.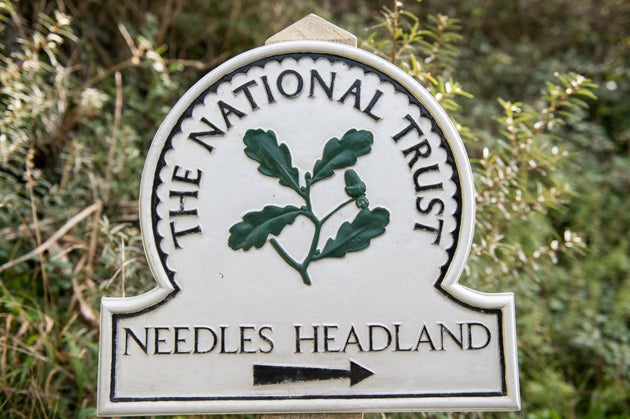 PA ARCHIVE/PA IMAGES
The Trust said it also provided free drinking water as standard in its cafés and tea rooms, had removed single-use plastic bags from its 275 shops and moved to reusable plant pots and trays where it sells garden goods.
And it has switched the wrapping on the magazine that is sent out to members from plastic to a potato starch wrap that can be composted at home.
Lizzy Carlyle, head of environmental practices at the National Trust, said: "As an organisation committed to creating and maintaining a healthy and more beautiful natural environment, we are committed to using every opportunity to minimise our use of non-renewable resources and cut down our waste.
"The impact single-use plastics have on the natural world is particularly alarming.
"Our latest focus has been on how we can eliminate the use of single-use plastic in our 343 cafés and tea rooms, whilst ensuring that any disposable packaging we do use has as little impact on the environment as possible."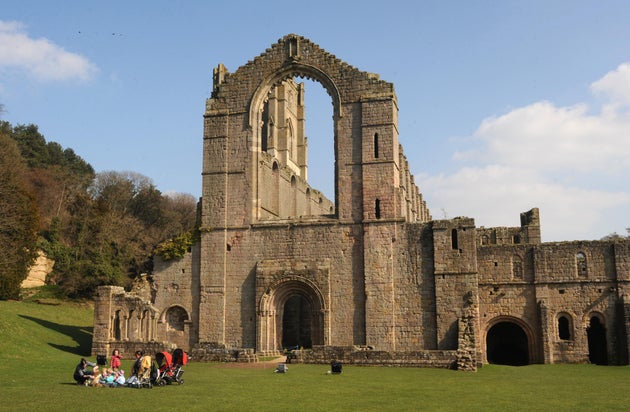 A National Trust property at Fountains Abbey and Studley Royal, Ripon, North Yorkshire.PA ARCHIVE/PA IMAGES
Many of the Trust's properties are adjacent to beaches which suffer from plastic litter and the conservation charity said it is organising a number of beach cleans over the coming months.
"As well as removing plastic that is harmful to wildlife and humans, beach cleans also help to make the shoreline look more appealing, raise awareness of the problem and encourage action to reduce plastic use," Ms Carlyle said.
"The damage caused by plastics is a complex, global issue.
"We're working with suppliers to come up with solutions to the plastic problem, and in the meantime, are doing all that we can to find innovative ways of reducing the impact of our own operations and investigating new ways of doing more," she added.
Source:https://www.huffingtonpost.co.uk/entry/national-trust-to-phase-out-single-use-plastic-from-its-shops-and-cafes_uk_5ac5d574e4b056a8f5985be0?qhm&utm_hp_ref=uk-homepage