Courts are a new front line of climate action with cases against governments and oil firms spiralling, and while victories have so far been rare the pressure for change is growing
Global moves to tackle climate change through lawsuits are poised to break new ground this week, as groups and individuals seek to hold governments and companies accountable for the damage they are causing.
On Tuesday, action by 12 UK citizens reaches the high court for the first time, while on Wednesday in San Francisco, the science of climate change will effectively be on trial at a key moment in a lawsuit.
The litigation represents a new front of climate action, with citizens aiming to force stronger moves to cut carbon emissions, and win damages to pay the costs of dealing with the impacts of warming.
They are inspired by momentous cases from the past, from the defeat of big tobacco to the racial desegregation of schools in the US. Big oil is fighting back hard, but though victories have been rare to date wins are more likely in future, as legal experts say the attitudes of judges often shift with the times.
A flurry of billion-dollar cases against fossil fuel companies brought by New York city and communities in California over the rising seas has pushed climate litigation into the limelight. But cases are being brought across the globe, with more than 1,000 suits now logged by the Sabin Center for Climate Change Law at Columbia law school in New York.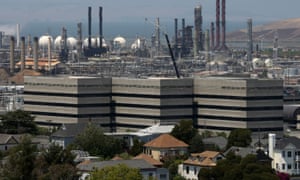 The UK government is now facing its first major climate change lawsuit, brought by 12 citizens through a legal group called Plan B and which already has the support of the government's former chief scientific adviser, Prof Sir David King.
"The UK carbon target for 2050 does not match the Paris agreement goal and the government knows that," says Tim Crosland, a barrister at Plan B. He says the purpose of the case is to make the government live up to its responsibilities: "It is about closing the accountability deficit which is one of the biggest problems with climate change – if everybody is responsible, nobody is responsible."
The UK has had climate laws in place for a decade and is seen by some as a leading nation, but Crosland argues the great dangers of global warming make this irrelevant. "Either we don't want to fall off the climate cliff edge or we do. Who is doing better than others is the wrong question."
On Wednesday meanwhile, a landmark case in California, in which the cities of San Francisco and Oakland are suing major oil companies for damages, reaches an unprecedented moment with a day-long hearing on the science of climate change itself.
Further cases are under way from India to Uganda, and across Europe including the UK, Ireland, Belgium, Portugal and Norway, where campaigners are seeking to block oil drilling in the Arctic. In Colombia, 25 young plaintiffs are taking to the courts to halt deforestation.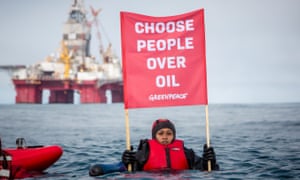 Lawyers won a rare victory – now under appeal – in the 2015 Urgenda case in the Netherlands, with the court ruling the Dutch state must increase its cuts to emissions. A Pakistani farmer has also won a ruling that the "lethargy of the state in implementing [climate policies] offends the fundamental rights of the citizens". And a Peruvian farmer is suing German energy company RWE over its alleged contribution to the melting glaciers near his Andean hometown.
But it is in the US, the world's most litigious nation, that the greatest number of cases have been brought. The most high-profile suit against the government is the Juliana case, filed by 21 teenagers in Oregon, which saw off a Trump administration attempt to halt it earlier in March.
The basis of the case, says Julia Olson, lead counsel for Our Children's Trust which is fighting the case, is failure of US administrations to protect its citizens by tackling global warming. "The US government has put these plaintiffs and other young people in a dangerous situation. First and foremost it is about personal security and the danger that exists presently. Beyond that, it is about protecting other fundamental rights under the US constitution – basic liberties such as to be able to decide where to live and to raise a family safely.
"I can't convey how egregious and incredible this story is across every presidential administration of our government going back 60 years," Olsen says. "This is not a Republican versus Democrat issue. Every president made those choices."
While lawsuits against governments seek stronger action, those against the fossil fuel industry seek a simpler remedy – money. The argument is that these companies knowingly sold products that caused damage and a financial settlement is required, drawing parallels with the titanic legal battle fought and won against the tobacco industry.
Michael Burger, at the Sabin Center, says there is a similarity in that these growing cases threaten a level of legal and reputational risk to the companies that might eventually force them to settle or face financial oblivion.
"The other obvious similarity with tobacco is you have a long history of corporate obfuscation and attempts to blur the science and public understanding," he says. Some of the characters involved are even the same – on both sides – with thesame scientists defending both tobacco and oil companies and the same lawyersprosecuting them.
"But there is also a key difference," says Burger. "Tobacco is a product individual people inhale and it gives them cancer. Fossil fuel production is the beginning of a long chain of causation that includes numerous corporate actors and individual consumers, as well as government licensing and permitting schemes. The causal chain is much longer."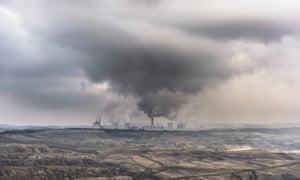 Scientists are now confident they can quantify the emissions resulting from each big company's fossil fuels – just 90 firms are responsible for two-thirds of all emissions. But lawyers for the fossil fuel companies are robust in their response, saying a causal link to damages is "unprovable".
The oil giants are also fighting back, with ExxonMobil in January seeking court permission to "investigate potential claims of abuse of process, civil conspiracy, and constitutional violations" by the Californian officials suing them. One of these, Serge Dedina mayor of Imperial Beach, says: "This appears to be the same kind of bullying tactic that the industry uses again and again to avoid accountability."
Industry lobby groups are also mobilising against climate litigation in the US, with the National Association of Manufacturers (NAM) launching a campaign against "politically motivated legal attacks" in November. "It has become clear that these activist plaintiffs' attorneys, sympathetic academics and agenda-driven media outlets are distorting the use of tort litigation to advance their narratives with the ultimate objective of undermining manufacturers and the engine of the American economy," said Linda Kelly, NAM general counsel.
However, an international panel of senior judges concluded in January that many companies around the world may well already be in breach of existing laws in relation to their impact on climate change. "Very, very few enterprises currently meet their obligations – if they did [climate change] would mostly be solved," said Jaap Spier, who was advocate general in the Dutch supreme court until 2016 and part of the panel that published the assessment.
Spier says judges are influenced by growing concerns in society, such as worries over climate change, and are increasingly likely to look favourably on climate litigation in coming years. "If you assume companies don't [change] at some stage, I have not the slightest doubt that courts will understand that they must step in."
More and more climate cases are being filed, with lawyers suggesting a range of factors, from the election of Donald Trump to more extreme weather events, to revelations about what fossil fuel companies knew about climate change dangers, and a growing awareness of the urgent need to act.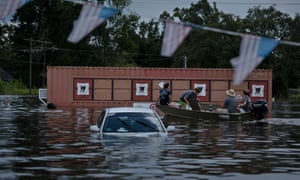 Despite this, major victories at a supreme court level still appear years off. But Burger says even wins along the way to the highest court add to the pressure for change: "There is a victory here which is just surviving the initial motions to dismiss. Having courts advance these cases towards a trial could itself move fossil fuel companies to want to start to seek some other solution."
Nick Butler, who spent 29 years at BP and is now at King's College London, says the companies do not believe the point has been reached where they are likely to lose cases but the pressure is real nonetheless: "The legal actions add a further dimension to the pressure for change in an industry that has begun to accept the need to reinvent itself."
Olson argues that the courts are starting to recognise the urgency and highlights that the district judge in the Juliana case, Ann Aiken, said climate change needs to be addressed with "all deliberate speed". That is a potent phrase in the US, taken from the 1955 supreme court judgment on the Brown v Board of Education case that ordered the end of racial segregation of schools.
"We need a decision that says you cannot discriminate against young people and deprive them of a climate system that will sustain their lives," she says.
"[Aiken] very much understands that constitutional rights are at stake and that speed is the critical factor here. I think we will be on a very fast track."
Source: https://www.theguardian.com/environment/2018/mar/20/can-climate-litigation-save-the-world