7th May 2018
(CNN) — Do you ever walk around an art gallery and think, "this would be so much better if I was nude?"

If the answer's yes, then the Palais de Tokyo in Paris has, in a manner of speaking, got you covered.

This stylish contemporary art gallery allowed guests to strip off for a clothing-free event on May 5.
Clothing-free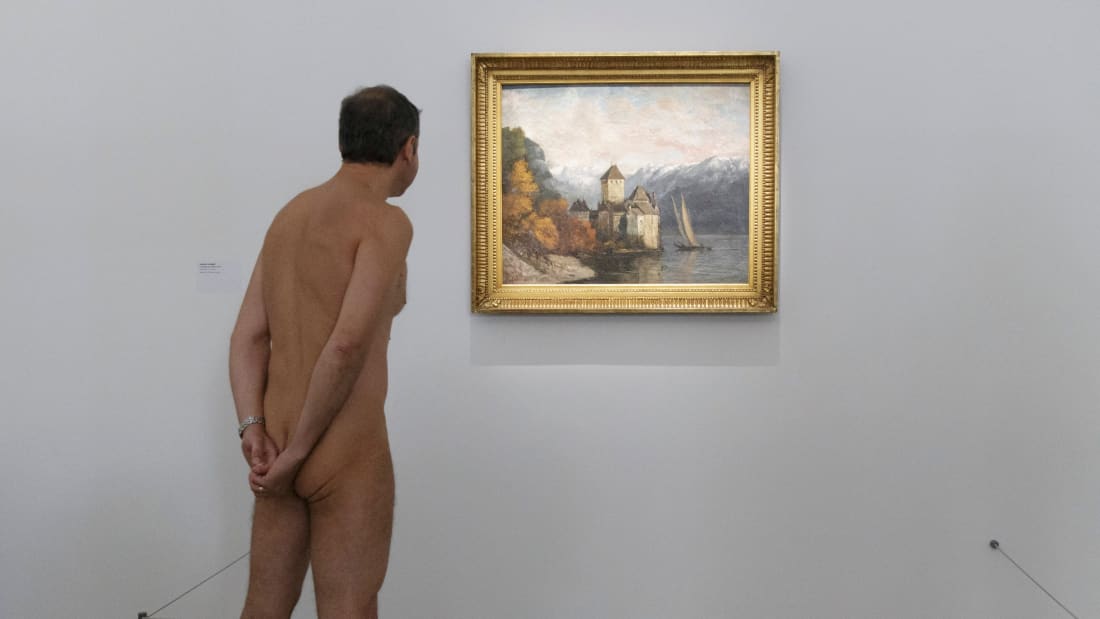 Nudists check out the "Discorde, Fille de la Nuit" exhibition at the Palais de Tokyo museum in Paris. GEOFFROY VAN DER HASSELT/AFP/AFP/Getty Images
Guests checked their clothing into the cloakroom, before wandering the halls of the Palais to admire the sculptures and striking paintings.
To avoid any surprise encounters, the visit took place before the official opening of the museum. Clothed staff were on hand to offer insight into the artwork.
The event marked the first time a Paris museum has welcomed nudists and follows last summer's successful establishment of a nude zone in the city's Bois de Vincennes park.
Nude guests told local newspaper Le Parisien that they enjoyed the experience. "The atmosphere was very nice," said one, adding that there was initially some embarrassment, but that being nude allows you to experience the artwork differently.
Active audience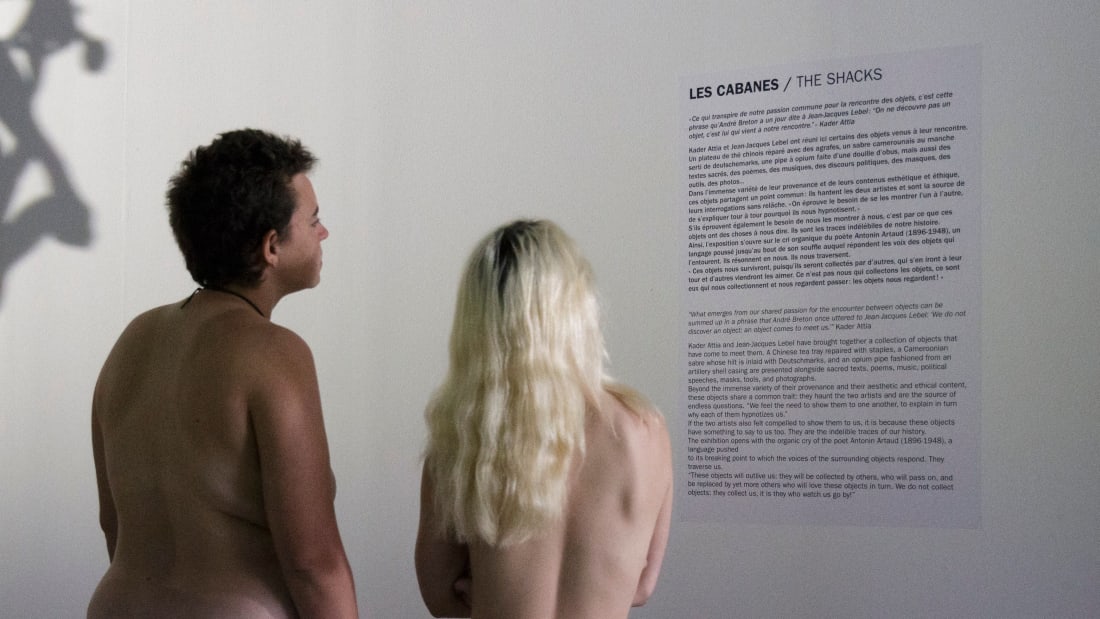 France has an estimated 2.6 million naturists. GEOFFROY VAN DER HASSELT/AFP/AFP/Getty Images
There are an estimated 2.6 million naturists in France and Paris has an active Nudists Association. Parisian naturists can bathe in the buff in the Roger Le Gall swimming pool and enjoy nude exercise classes and bowling games.
Anyone interested in experiencing a slice of the French nudist life, can also check out the clothing-optional vacation rentals available on NaturistBnB.
This new venture is an Airbnb style booking tool for vacationers who want to leave their clothes at home.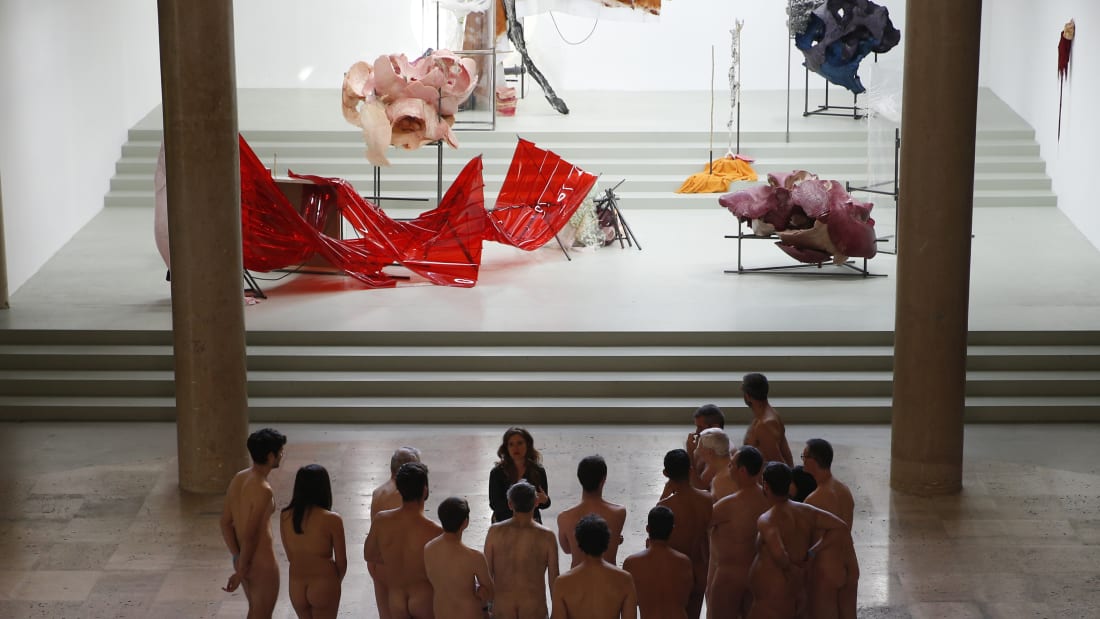 "I think it's a really cool opportunity to go to these interesting cities and meet some like minded people and stay together with them," Petri Karjainen told CNN Travel.
Time will tell whether more Parisian museums will open their doors to naked visitors — maybe it won't be long before you can view the Mona Lisa in the Louvre, undraped or admire Monet's waterlilies in the Orangerie, au naturel.
Naturists can stay in the loop via the Nudist Association's website and social media profiles.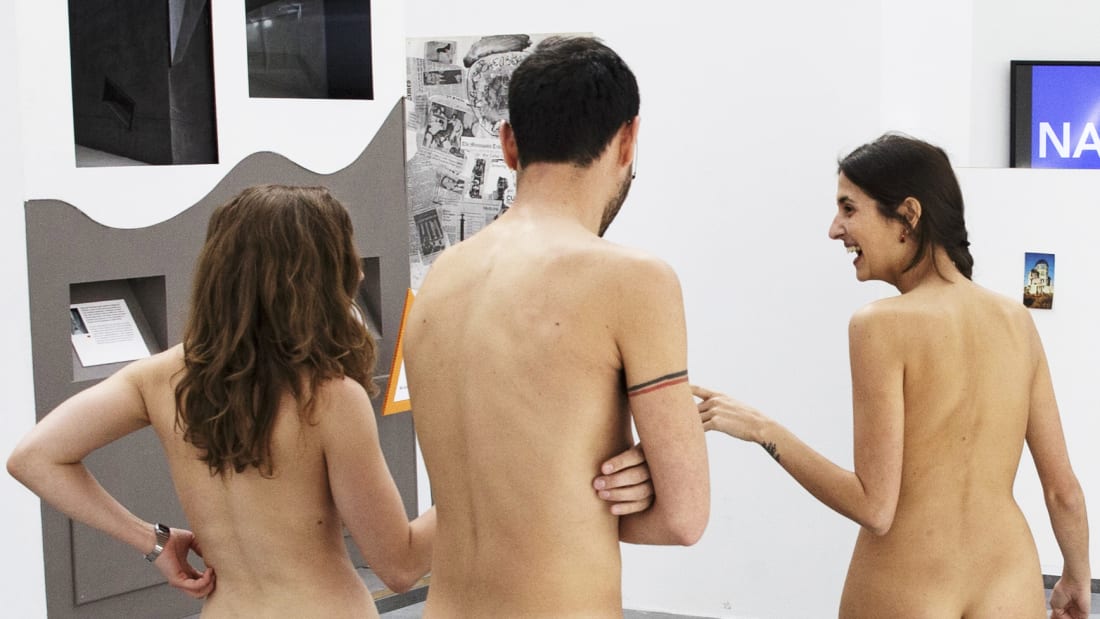 Nude visitors: Parisian nudists headed to the Palais de Tokyo on May 5 to admire the art, unhampered by clothing.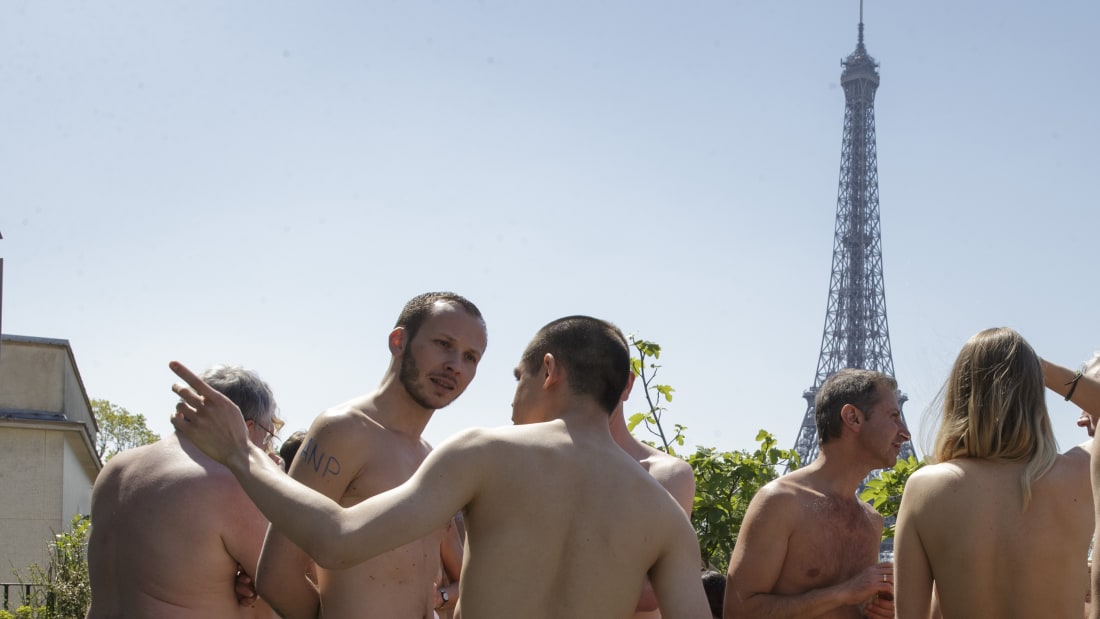 Rooftop views: Afterwards, guests took in the Paris skyline from the Palais terrace.